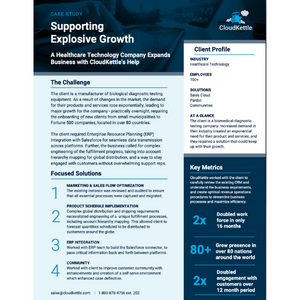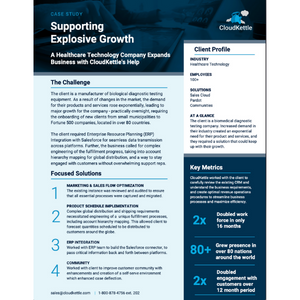 Case Studies
Supporting Explosive Growth with CloudKettle
As a result of changes in the market, the demand for this client's products and services grew exponentially, almost overnight. Learn how they were able to design focused solutions to optimize their sale and marketing flow and better support their community, all while doubling their workforce and growing their presence in over 80 countries around the world.
Case Studies
Sales and Marketing Cloud Audit
One of the most important things you can do to ensure the success of your […]
Read the Case Study
Case Studies
Showcasing the Success of ALC
Learn how CloudKettle worked with ALC to achieve their goal of engaging active players and […]
Read the Case Study
Sign up for the latest tips & news from CloudKettle
Thank you for subscribing.