BANT
BANT+C is a free app for Salesforce, from CloudKettle, that can be installed in minutes to create an easy-to-follow, better way of qualifying leads. SDRs know how to qualify raw leads, AEs can prioritize their efforts, and Sales leadership will be more confident in the Sales pipeline.
Download BANT+C on SalesForce AppExchange
Download BANT+C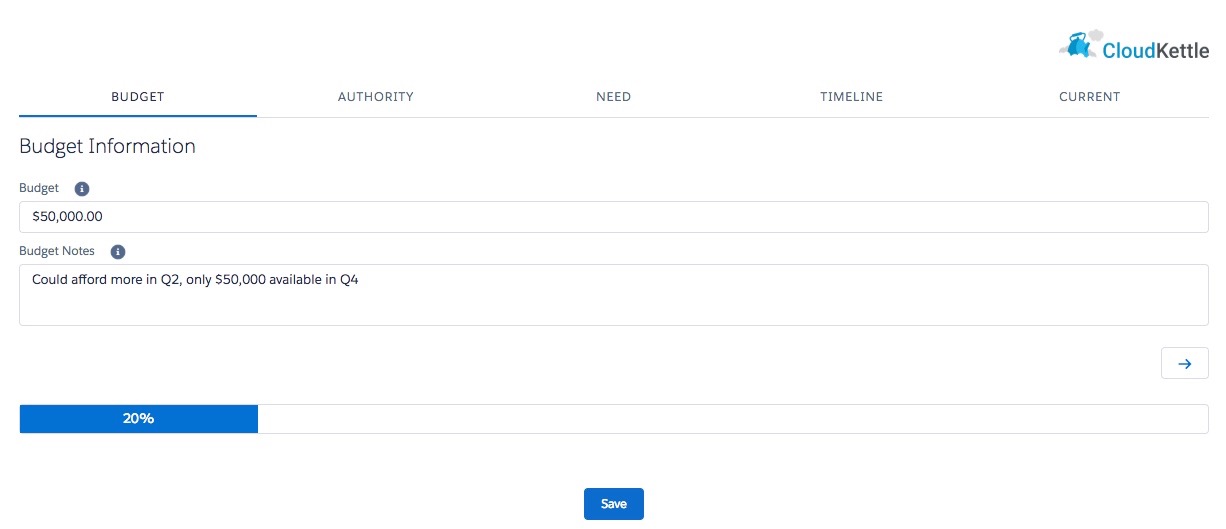 BANT is a Sales qualification process that ensures your Sales team – SDRs, AEs, and leadership – are all speaking the same language. It forces the team to evaluate prospects following a defined criteria: Budget, Authority, Need, Timing.
BANT+C is installed and added to the Lead page layout. Once installed, it acts as a guide for SDRs and/or AEs to qualify leads, based on: establishing a Budget, confirming the person they are talking to has the Authority to purchase, defining or creating a Need for your product or service, and identifying the planned Time to purchase.
Here's a snapshot of what the BANT+C App looks like on the Lead Page Layout within Salesforce: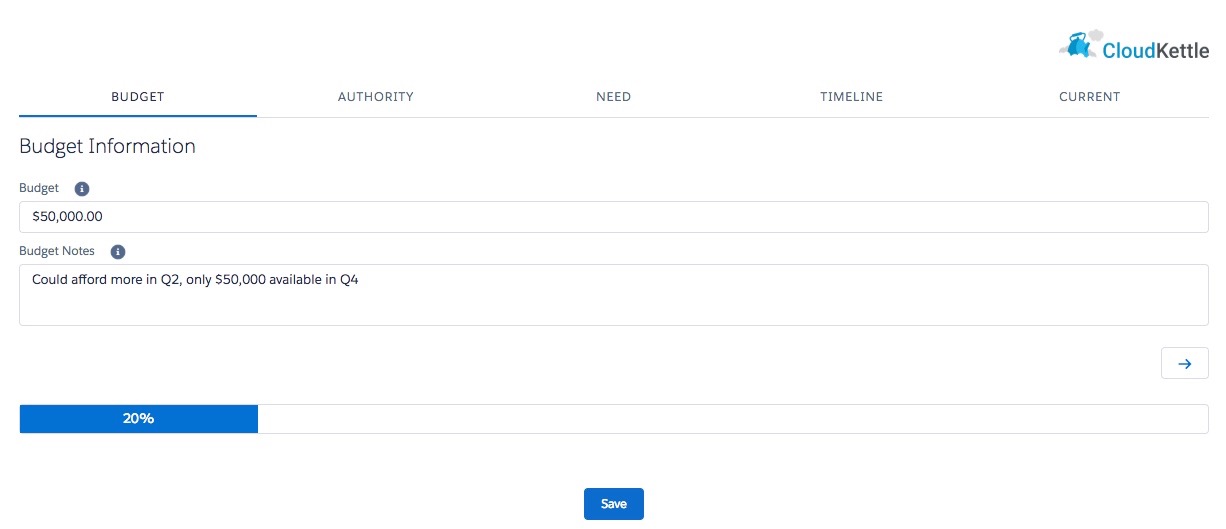 Due to popular demand, CloudKettle has added Competitor to the qualification process – the Sales team can add a competitor with the click of a button via the Current tab.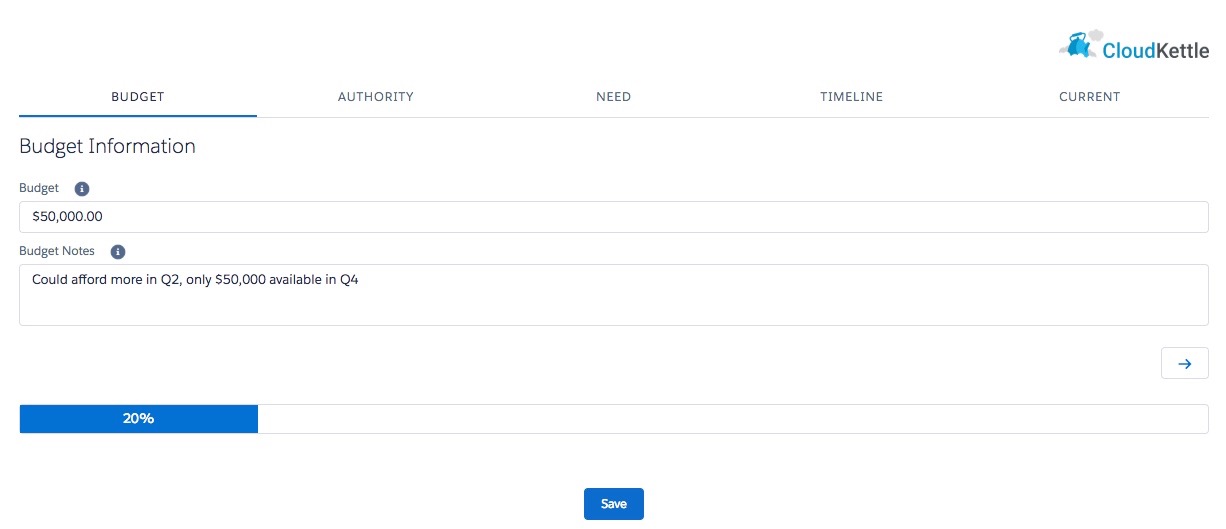 Why Use BANT?
There are dozens, if not hundreds, of different sales methodologies to choose from. While many are excellent, they are also highly customized to the organizations they serve. Which is great – if your organization has a custom lead scoring system. However, we've seen even large, well-funded companies who don't have a customized lead qualification process in place. BANT is an excellent place to start.
BANT forces Sales, Management, and Marketing, to ask hard questions. It also helps determine where efforts should be focused to develop leads and opportunities.
Eliminate Garbage Leads = More Realistic Pipeline
For more information on the BANT sales methodology read our blog post: BANT: A Dead Easy Method for Qualifying Leads.
BANT+C FAQs
Have you already installed BANT+C and have business or technical question about the App?

Cloudkettle is a Salesforce Gold Consulting Partner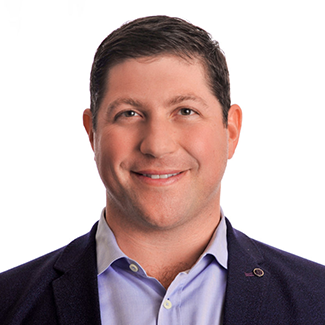 "CloudKettle is a seamless part of our team, from strategy to execution."
Brian Goldfarb, CMO