CloudKettle helps enterprises drive revenue with the Salesforce and Google ecosystems.
We do this by providing the strategy and hands-on keyboard execution to leverage platforms like Salesforce's Sales Cloud, Marketing Cloud, Service Cloud, CRM Analytics (formerly Tableau), and more to create highly personalized cross-channel experiences that drive revenue.
As your strategic advisor, we help by enhancing your people, processes, and technology to build a roadmap centered around scalable tactics and security.
Would you like to learn how CloudKettle can help you reach your revenue goals? Speak with a consultant today and discover how our blend of industry knowledge and platform expertise has earned us a 5/5 rating on the Salesforce AppExchange.
So… what does the name "CloudKettle" mean?
Great question. We're glad you asked.
Most of our clients are cloud companies, and the work we do is generally centered around cloud services like Salesforce and Google. Implementing those tools and helping companies update their culture to take full advantage of them and improve their lead and sales funnel is core to the work we do. So the "cloud" part makes sense.
Beyond that, our CEO Greg is a compulsive tea drinker and spent more time choosing his last kettle than our office furniture. As the brand grew, he thought more about how we could grow cloud companies. Cute taglines aren't really Greg's thing, but if we had to pick something, the idea of "adding more steam to your cloud" or "fueling your cloud" comes to mind. So the "Kettle" combines a true love of Greg's, with the imagery that with our help – your project, or your whole company, can gain a bit of steam power.
So there you go… CloudKettle.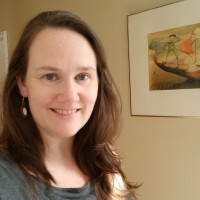 "CloudKettle is deeply knowledgeable about integrations, data management, security/privacy, consent management, and aligning business strategies and goals. The assessment they delivered was thorough, well-structured, and clear – with recommendations, pain points, successes, and a clear path forward."
Olena Dingeldein, Senior Manager, Marketing Operations
FreshBooks
Land Acknowledgement
CloudKettle would like to acknowledge that our head office is located in Mi'kma'ki, the ancestral and unceded territory of the Mi'kmaq People. This territory is covered by the "Treaties of Peace and Friendship" which Mi'kmaq and Wolastoqiyik (Maliseet) Peoples first signed with the British Crown in 1725. The treaties did not deal with surrender of lands and resources but in fact recognized Mi'kmaq and Wolastoqiyik (Maliseet) title and established the rules for what was to be an ongoing relationship between nations.