Deliver intelligent 1-to-1 customer journeys across all of your marketing channels.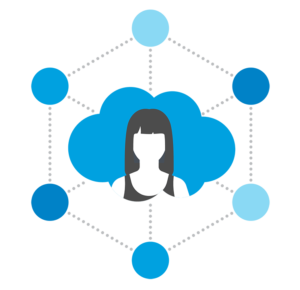 Implementing and optimizing Salesforce Marketing Cloud can be a difficult and time-consuming process for internal marketing teams. CloudKettle's experienced team of experts will help you get the most out of your Marketing Cloud instance by leveraging your customer data to deliver highly personalized, 1-to-1 customer experiences.
One-third of CloudKettle's team has previously worked at Salesforce Marketing Cloud. We have years of experience helping clients leverage Marketing Automation to create Attention, Interest, Desire, and Action (AIDA). Here are some of the ways we lend our expertise to current clients:
Marketing Automation Strategy & Roadmap
Leverage our expertise to build a well-thought strategy and roadmap for lasting success with your Marketing Cloud Implementation.
Our team of experts start by evaluating your current strategies and objectives to help you utilize tools like Automation Studio and Journey Builder to build the marketing campaigns and customer journeys that best match your goals.
Consolidate Your Customer Data in Marketing Cloud
Ensure you're Salesforce Marketing Cloud instance is always in sync with your customer base in order to engage customers with relevant, personalized content at every step of the customer journey.
Keep your Marketing Cloud, Service Cloud, and Sales Cloud instances in sync. No matter what tools you use, we'll help you gain a 360-degree view of your customers inside Marketing Cloud in order to optimize the customer journey from acquisition to advocacy.
Create Data-Driven 1-to-1 Marketing Campaigns
Consumers increasingly expect highly personalized, relevant communications from the brands they interact with. CloudKettle can help you deliver the right message to the right person at the right time with intelligent data segmentation based on customer interactions that go beyond email.
Campaign Analytics & Reporting
Unravel the true impact of marketing by building reports and dashboards that allow you to make sense of your data and iterate on campaigns in real time to maximize the impact of your marketing automation programs.
We'll deliver the relevant, accurate, real-time reporting your sales and marketing teams need to make the important decisions that drive real results.
Sales & Marketing Alignment
Enhance your Sales and Marketing efforts with: scoring, lead lifecycle modeling, automated message flows, and rich analytics to help measure success.
Managed Operations
Build and maintain your marketing operations using our best practices based approach. Scale your extended team as your business requires.
With our retained services, have an expert that understands your unique Marketing Cloud system, saving valuable time and keeping your marketing machine up and running.
Marketing Cloud Instance Health Improvement
Maintain the health of your Marketing Cloud instance by keeping it free from duplicate records, well maintained and organized, and audited for possible enhancements.
Integration Design
Integrating your marketing and sales efforts is no small feat. With the guidance of an experienced partner, you can ensure long-term success and a strategic vision that guides you down the path of optimal performance.
Our certified Marketing Cloud Consultants and Solution Engineers will work side by side with your team to explain the options available, integrate your systems and help determine the optimal configuration to achieve your goals.
Get the Most Out of Marketing Cloud
Marketing Cloud isn't a standalone platform. As a Salesforce Silver Partner and Google Premier Partner, we understand that getting the most out of your marketing automation platform relies on architecting a heavily integrated ecosystem.
At CloudKettle, we deal with people, process, and technology holistically to roadmap scalable tactics for revenue generation. We begin with an audit, identify gaps, and build customized solutions and training for your organization.
Want to speak to a consultant about your Marketing Cloud needs? Reach us at 1-800-878-4756 ext. 202
To learn more about CloudKettle's services,  fill out the Get in Touch form below.