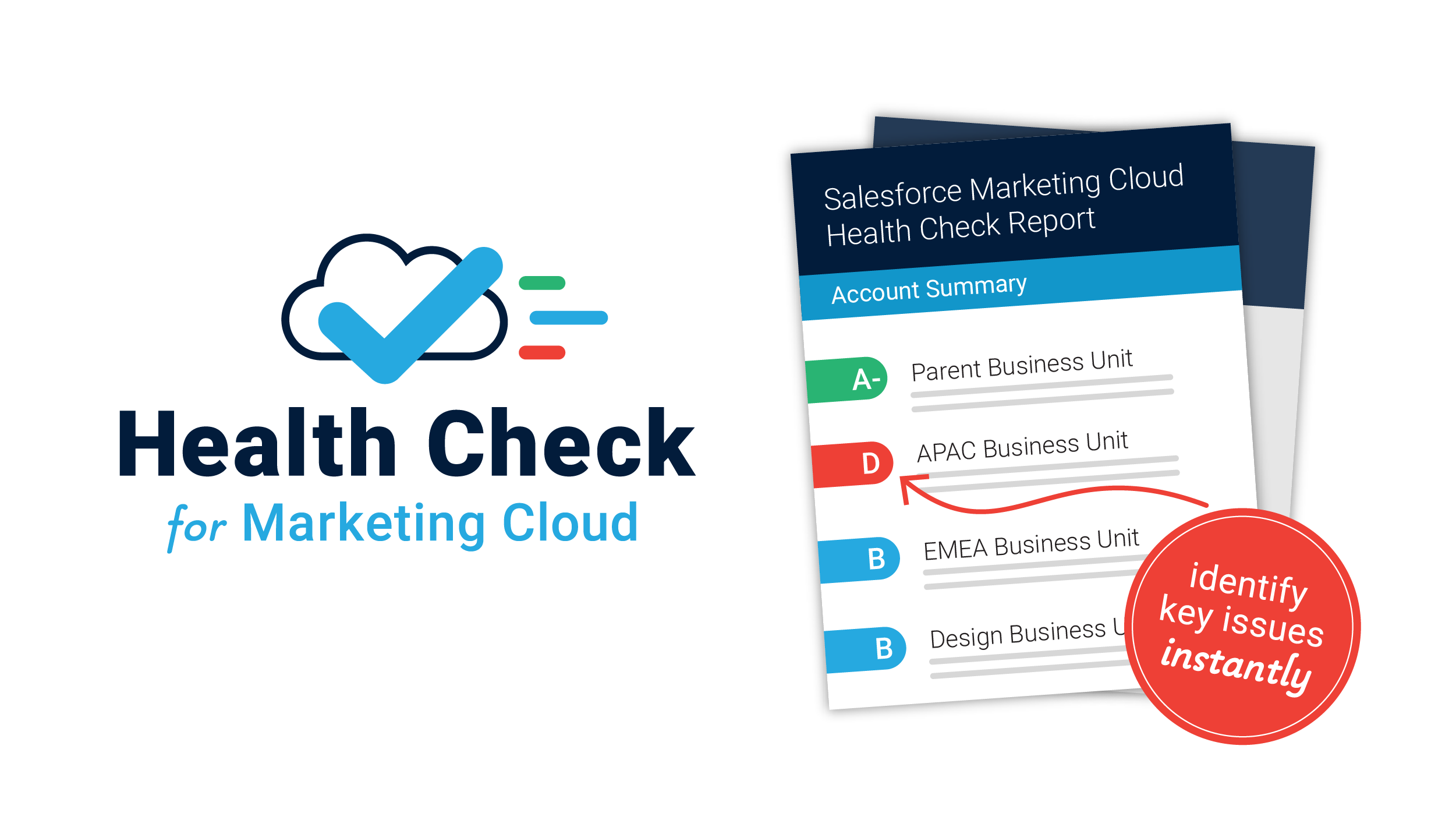 Identify key issues in your Marketing Cloud account in 3 simple steps!
Identify Issues For Remediation
Created by Salesforce MVP and global Marketing Cloud expert Eliot Harper, Health Check for Salesforce Marketing Cloud scores each business unit within your Marketing Cloud account to provide a high-level overview of any issues that require remediation.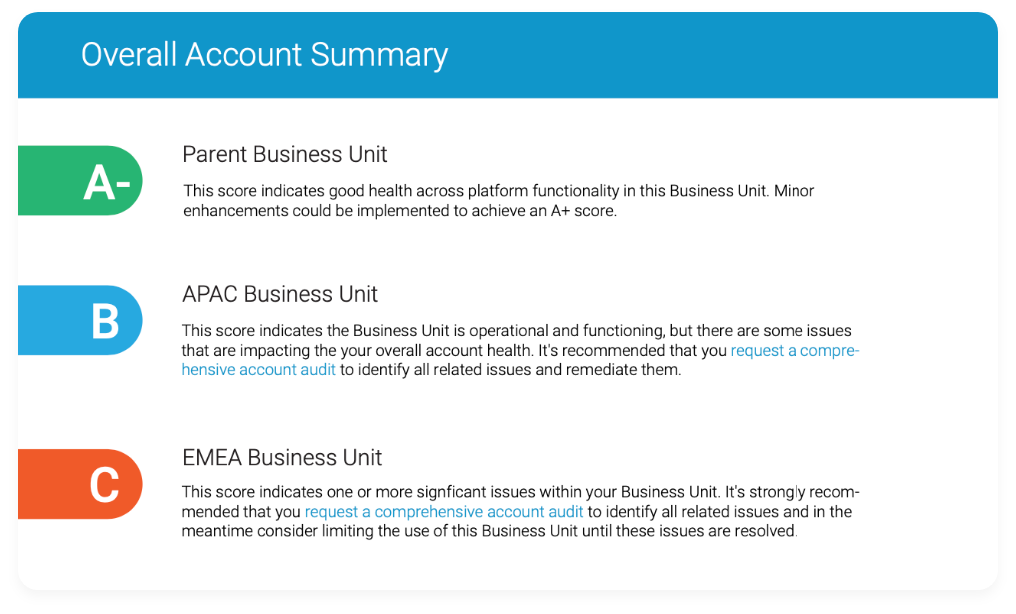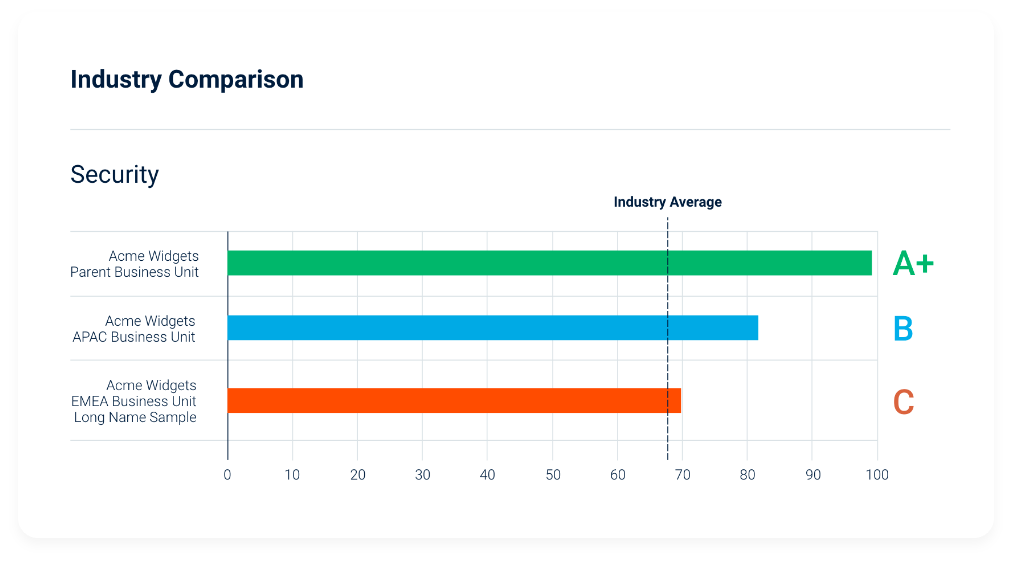 Compare Your Results Against Industry Averages
See how your business units measure up against others in your industry. Once you've received your Health Check for Marketing Cloud report, you can compare your results to industry standards with the click of a button.
The process used to generate your report is highly secure; your Marketing Cloud data is not collected or shared by any external system (for more information, check out these FAQs).

Generate your Marketing
Cloud Health Check Report
in Three Easy Steps
Submit the form on this page to receive the simple instructions to get your free assessment.
To safeguard your data, please ensure the email you register with matches the email associated with your Marketing Cloud account.
Have questions about the product? Check out these FAQs.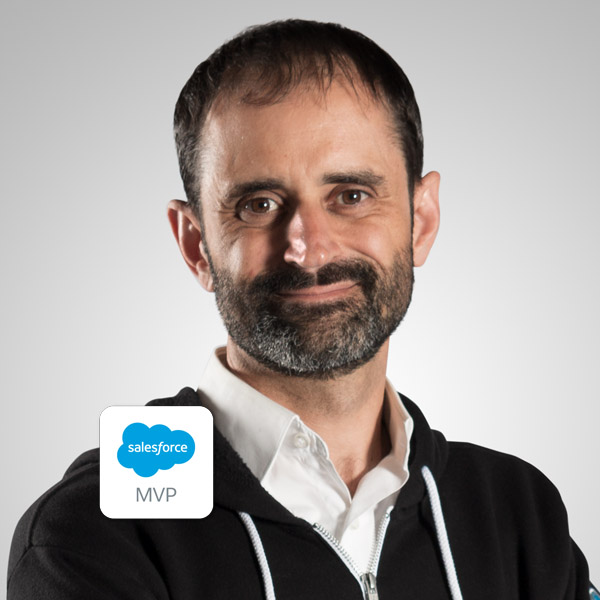 "This free product is the only resource for Salesforce Marketing Cloud that enables you to instantly create a snapshot of your overall account health and compare results against industry benchmarks."
Eliot Harper, Senior Marketing Technology Architect
CloudKettle