Implementing and optimizing Salesforce Marketing Cloud (SFMC) can be a difficult and time-consuming process for internal marketing teams. CloudKettle's experienced team of experts will help you get the most out of your Marketing Cloud instance by leveraging your customer data to deliver highly personalized, 1-to-1 customer experiences.
Our goal is to partner with enterprises looking to transform Salesforce Marketing Cloud. We begin every client engagement with an audit. The result of the audit is a report that outlines our findings, including an executive summary, with recommendations and a prioritization of what needs to be done.
Following a SFMC audit, we work with clients to extend the value they get from SFMC and leverage the platform to create Attention, Interest, Desire, and Action (AIDA).



Enterprise Companies using Salesforce



Salesforce Marketing Cloud audit



Personalized plan for your business
The seven ways we lend our
expertise to current clients.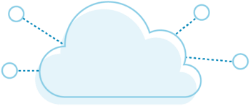 Consolidate Your Customer Data in
Marketing Cloud
Ensure your Salesforce Marketing Cloud instance is always in sync with your customer base in order to engage customers with relevant, personalized content at every step of the customer journey.
We assist clients with keeping Marketing Cloud, Service Cloud, and Sales Cloud in sync. No matter what tools you use, we'll help you gain a 360-degree view of your customers inside Marketing Cloud in order to optimize the customer journey from acquisition to advocacy.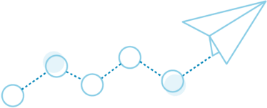 Create Data-Driven 1-to-1
Marketing Campaigns
Today, consumers expect highly personalized, relevant communications from the brands they interact with. CloudKettle can help you deliver the right message to the right person at the right time with intelligent data segmentation based on customer interactions that go beyond email.

Marketing Cloud Instance
Health Improvement
Maintain the health of your Marketing Cloud instance by keeping it free from duplicate records, well maintained and organized, and audited for possible enhancements. Take advantage of our FREE resource Health Check for Salesforce Marketing Cloud.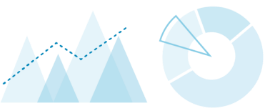 Campaign Analytics & Reporting
Unravel the true impact of marketing by building reports and dashboards that allow you to make sense of your data and iterate on campaigns in real time to maximize the impact of your marketing automation programs.
We'll deliver the relevant, accurate, real-time reporting your sales and marketing teams need to make the important decisions that drive real results.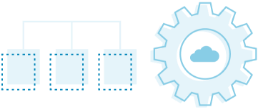 Build and maintain your marketing operations using our best practices based approach. Scale your extended team as your business requires.
With our retained services, have an expert that understands your unique Marketing Cloud system, saving valuable time and keeping your marketing machine up and running.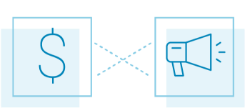 Sales & Marketing Alignment
Enhance your Sales and Marketing efforts with: scoring, lead lifecycle modeling, automated message flows, and rich analytics to help measure success.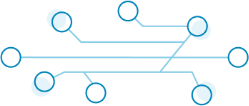 Integrating your marketing and sales efforts is no small feat. With the guidance of an experienced partner, you can ensure long-term success and a strategic vision that guides you down the path of optimal performance.
Our certified Marketing Cloud Consultants and Solution Engineers will work side by side with your team to explain the options available, integrate your systems and help determine the optimal configuration to achieve your goals.
Get the Most Out of Marketing Cloud
Marketing Cloud isn't a standalone platform. We understand that getting the most out of your marketing automation platform relies on architecting a heavily integrated ecosystem.
At CloudKettle, we deal with people, process, and technology holistically to roadmap scalable tactics for revenue generation. We begin with an audit, identify gaps, and build customized solutions and training for your organization.
Want to speak to a consultant about your Marketing Cloud needs? Reach us at 1-800-878-4756 ext. 202, or fill out the form.
Thank you for Contacting Us.
We will be in touch shortly. Usually, we are able to follow up on inquiries on the same business day.
Some of the amazing people we work with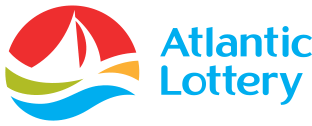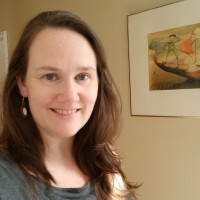 "CloudKettle is deeply knowledgeable about integrations, data management, security/privacy, consent management, and aligning business strategies and goals. The assessment they delivered was thorough, well-structured, and clear – with recommendations, pain points, successes, and a clear path forward."
Olena Dingeldein, Senior Manager, Marketing Operations
FreshBooks
Want to speak to a consultant about your Marketing Automation needs?
Reach us at 1-800-878-4756 ext. 202.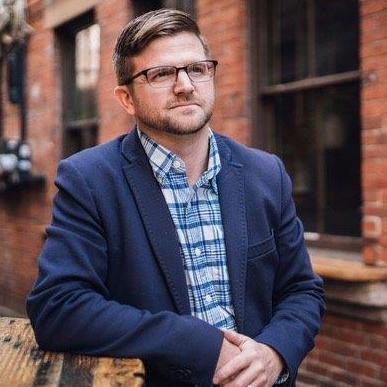 "CloudKettle is helping us use Salesforce Marketing Cloud to keep our players at the center of everything we do."
Merrill Fullerton, Manager, eCommerce Growth
Atlantic Lottery Corporation