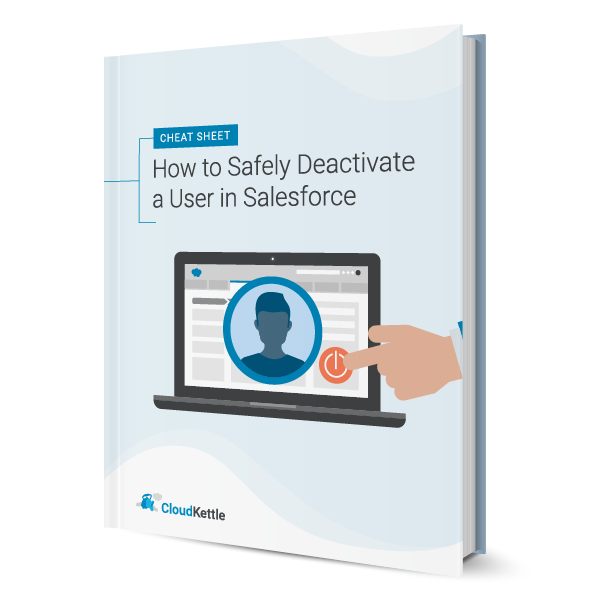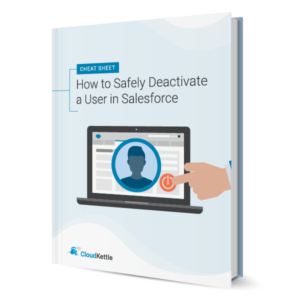 Guide
How to Safely Deactivate a User in Salesforce
Deactivating a User in Salesforce may sound simple, but it can cause problems if not done correctly. Before deactivating a User in Salesforce, review this guide.
The steps taken when deactivating a User change based on the customization that exists within your Salesforce Org. This guide covers the bulk of considerations, including:
How to move records from a deactivated user to another user.
How to get a list of dashboards running as the user being deactivated.
How to deal with transitioning items like Web-to-Lead, Web-to-Case, default workflows, and more when deactivating a User.
Get the How to Safely Deactivate a User in Salesforce Guide now! 
Guide
Salesforce DevOps Center – Getting Started Guide
The Salesforce DevOps Center is a new offering from Salesforce that makes it easier for Devs and Admins to build, test, and deploy solutions across Salesforce. Follow along with the steps to implement DevOps Center for yourself.
Download The Guide
Guide
Saleforce Marketing Cloud Acronym Guide
Salesforce is full of acronyms. They're very useful, but can also be very confusing – […]
Download The Guide
Sign up for the latest tips & news from CloudKettle
Thank you for subscribing.