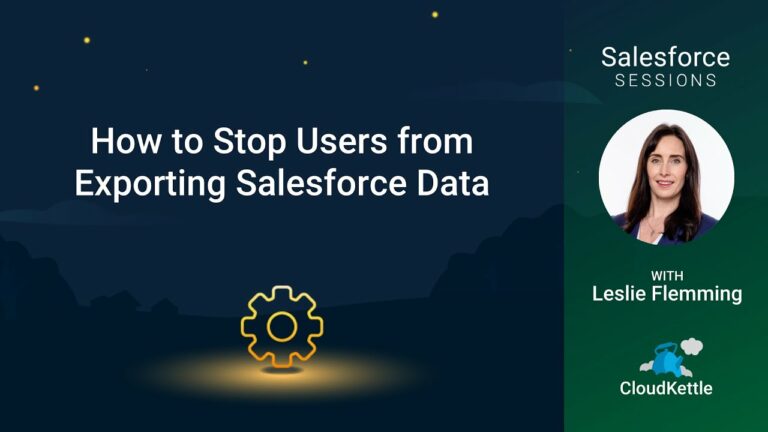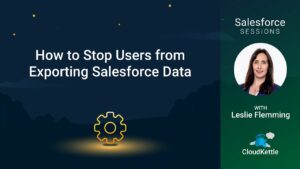 Video
How to Stop Users from Exporting Salesforce Data
In the first video of the Salesforce Sessions series, our Director of Marketing, Leslie Flemming, reviews 3 ways to prevent Users from exporting data directly from your Salesforce org.
1) Disable Print Screen
2) Disable Export Report
3) Enable AllowListing
Video
4 Ways to Move Data Between Salesforce Orgs
In this on-demand webinar, you will learn how to effectively manage marketing preferences for your customers across email and mobile channels. 
Watch Now
Video
Learn SSJS with Eliot Harper
In this video series, Salesforce MVP and Hall-of-Fame Member Eliot Harper teaches the basics of […]
Watch Video
Sign up for the latest tips & news from CloudKettle
Thank you for subscribing.