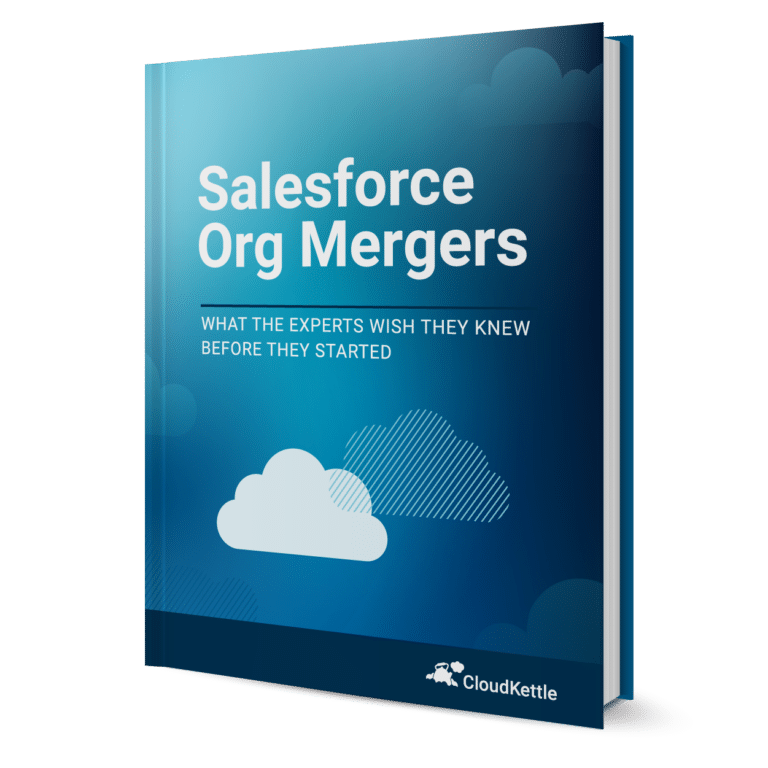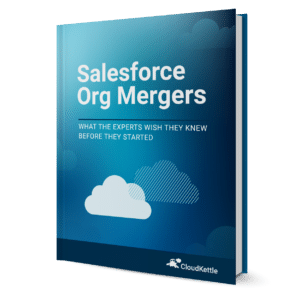 Guide
Salesforce Org Mergers
What the experts wish they knew before they started!
Merging Salesforce orgs is a serious undertaking. In this exclusive guide from CloudKettle, three Salesforce and MarTech experts are interviewed about their experiences with org mergers, and share their learnings from along the way.
Guide
Introduction to Salesforce Maps
Salesforce Maps can bring value to your organization. In this guide, we review common use cases and how to get it set up in Salesforce.
Download The Guide
Guide
Salesforce DevOps Center – Getting Started Guide
The Salesforce DevOps Center is a new offering from Salesforce that makes it easier for Devs and Admins to build, test, and deploy solutions across Salesforce. Follow along with the steps to implement DevOps Center for yourself.
Download The Guide
Sign up for the latest tips & news from CloudKettle
Thank you for subscribing.