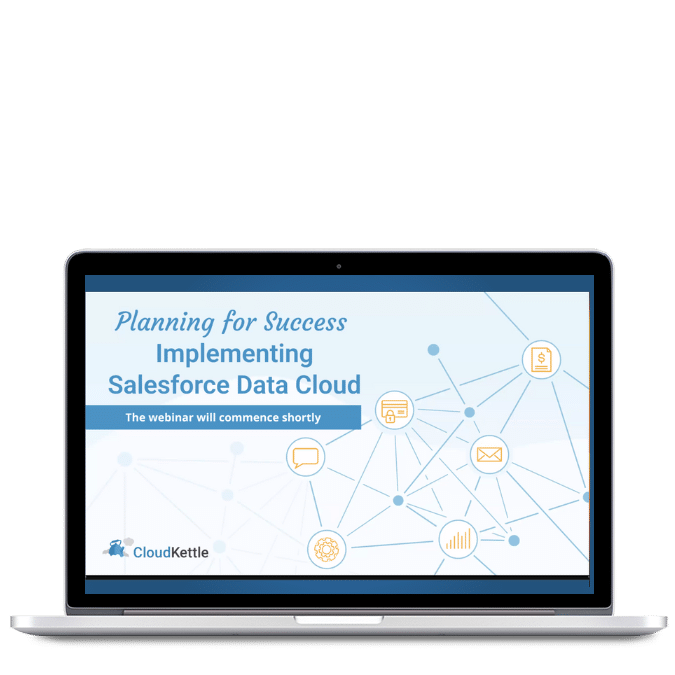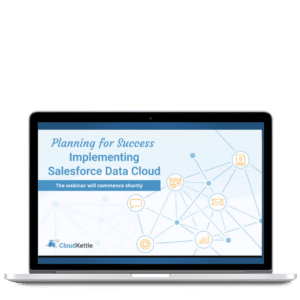 Video
Planning for Success: Implementing Salesforce Data Cloud
In this exclusive Webinar, Salesforce MVP Eliot Harper reviews Salesforce Data Cloud, teaching the basics about:
Data Cloud Platform Fundamentals
System Landscape
Data Ingestion
Data Extraction
Data Activation
---
Want more from Eliot?
Read the Data Cloud Primer Blog here
Video
Salesforce OmniStudio Demo
In this video, CloudKettle's Sam Dar walks through how an Insurance Company can use OmniStudio […]
Download Now
Video
4 Ways to Move Data Between Salesforce Orgs
In this on-demand webinar, you will learn how to effectively manage marketing preferences for your customers across email and mobile channels. 
Watch Now
Sign up for the latest tips & news from CloudKettle
Thank you for subscribing.