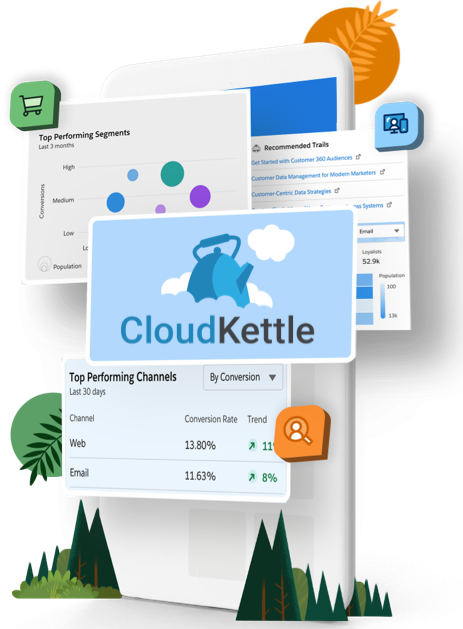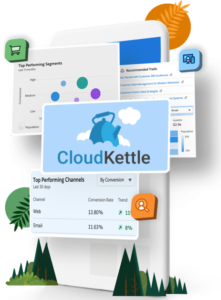 Guide
Salesforce State of Commerce Report
See how industry leaders have kept up with – and even exceeded – customer expectations in rapidly changing times. Learn how Digital 360 from Salesforce can help you do the same by unifying data across your organization and creating experiences people love.
This report gives insights from nearly 1,400 commerce leaders across B2B and B2C industries, and includes and interview and expert point of view with CloudKettle founder and CEO, Greg Poirier.
Analyzing the behaviour of more than 1 billion customers worldwide, the report covers:
shifts in consumer (B2C) and business (B2B) buyer engagement and expectations
how digital commerce has changed the role of sales
the effects of the pandemic on consumer bevahior
how B2B commerce is evolving
Get your copy of the report today
CloudKettle is a proud member of the Salesforce Partner Program and approved to distribute this report.
Guide
Saleforce Marketing Cloud Acronym Guide
Salesforce is full of acronyms. They're very useful, but can also be very confusing – […]
Download The Guide
Guide
Salesforce Org Mergers
What the experts wish they knew before they started! Merging Salesforce orgs is a serious […]
Download Now
Sign up for the latest tips & news from CloudKettle
Thank you for subscribing.