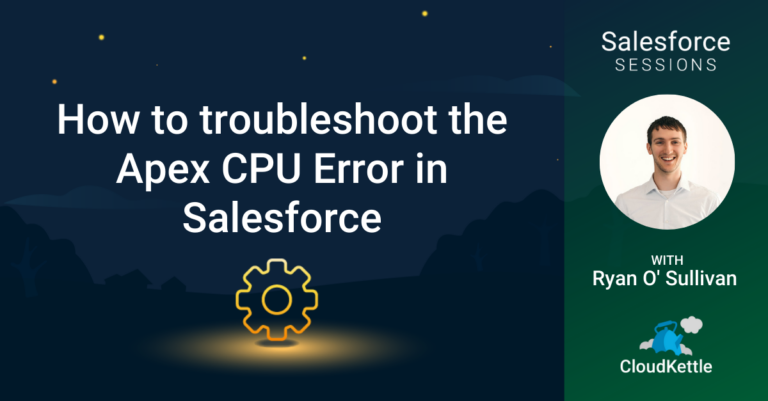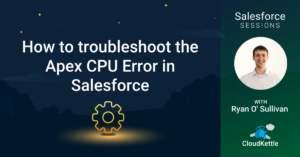 Video
How to Troubleshoot the Apex CPU Error in Salesforce
In this episode of the Salesforce Sessions series, Salesforce Architect Ryan O'Sullivan shares his tips on how to troubleshoot the Apex CPU timeout error in Salesforce. Surprisingly, Apex may not always be the culprit. A few things that might help:
– Speed up your org by compiling each object's process builders into a single process builder
– remove managed packages from your Salesforce org that are not adding value to your business
Sign up for the latest tips & news from CloudKettle
Thank you for subscribing.