Are you Making the Most of your Marketo-Salesforce Integration?
CloudKettle specializes in helping enterprises optimize their Marketo-Salesforce Integration. We understand the industry, best practices, and have the technical and business experience to drive your success.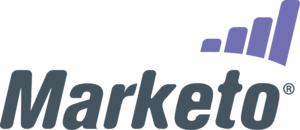 Optimizing Marketo, at enterprise scale, is difficult and time-consuming. Leverage CloudKettle's experienced team of experts to assist you with monitoring, maintaining and optimizing your Marketo-Salesforce Integration; so, your team can focus on content and sends.
As a Salesforce Silver Partner and a Marketo Partner, our specialty is optimizing your Marketo-Salesforce Integration to drive revenue.
Marketo and Salesforce for Revenue Growth
Need help with your Marketo-Salesforce Integration? We specialize in optimizing Marketing Operations and streamlining integrations between Marketo and other Revenue Stack tools like Salesforce, webinar platforms, data enrichment and Google's Marketing Platform.
Marketing Automation Platform Strategy & Roadmap
We start with an audit of your current Marketo instance to see how it's being used, how integrations are working, and what gaps currently exist. Then, we look at your objectives to build a well-thought strategy and a roadmap for lasting success with your Marketo Implementation.
Marketo Integration with Salesforce
Integrating your Marketing and Sales efforts is no easy task. Partnering with a firm that understands all of the technologies and integrations in your Revenue Stack is key to ensuring long-term success and optimal performance.
Our certified Marketo and Salesforce Consultants and Solution Engineers work side by side with your team to recommend solutions, explain best practices, and integrate your systems and help determine the optimal configuration to achieve your goals.
Analytics & Reporting
Dashboards and an effective reporting structure enable Marketing breakthroughs. Harness the power of your Salesforce and Marketo data to guide your Marketo roadmap.
We also assist companies with establishing metrics, benchmarks, and building a system for tracking success that allows your employees to self-serve.
Sales & Marketing Alignment
Often, Sales and Marketing data is siloed making closed-loop reporting a challenge. We specialize in helping B2B SaaS companies aggregate their data across multiple platforms to understand revenue holistically.
Empower your Sales and Marketing teams with automation possibilities like scoring, lead lifecycle modeling, and analytics.
Demand Generation at Scale
Grow and optimize marketing campaign effectiveness to meet your demand generation goals. We assist our clients with strategic guidance in developing the demand funnel, lead scoring and nurturing programs, and improving Marketing and Sales alignment. 
We also provide resources to supplement your internal team. For example, best practices for developing a revenue cycle model to support Marketo Revenue Cycle Analytics (RCA). 
Get the Most Out of Marketo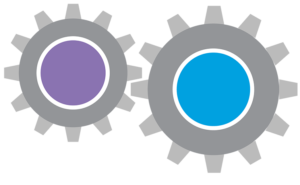 Marketo isn't a standalone platform. As a Salesforce Silver Partner and Google Premier Partner, we understand that getting the most out of your marketing automation platform relies on architecting a heavily integrated ecosystem.
At CloudKettle, we deal with people, process, and technology holistically to roadmap scalable tactics for revenue generation. We begin with an audit, identify gaps, and build customized solutions and training for your organization.
Want to speak to a consultant about your Marketo needs? Reach us at 1-800-878-4756 ext. 202
To learn more about CloudKettle's services,  fill out the Get in Touch form below.