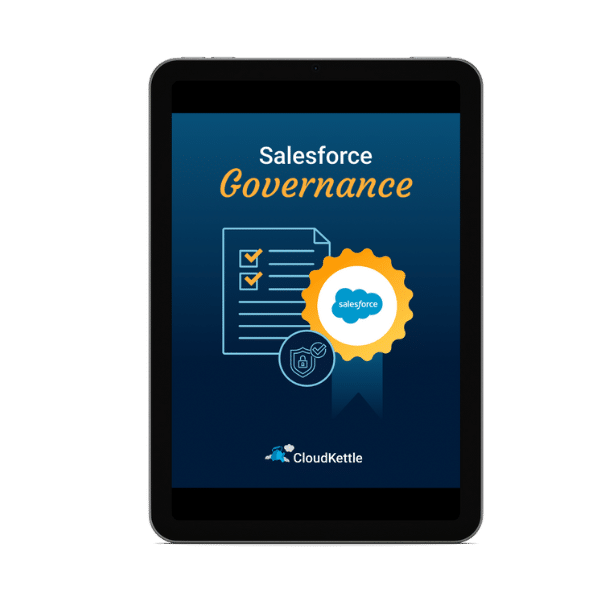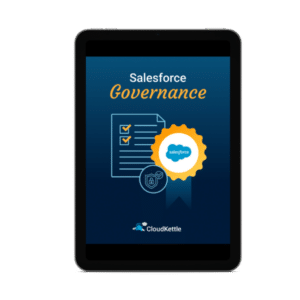 Guide
Salesforce Governance Guide
One of the best things you can do for your Salesforce org is to actually develop a Governance Policy. While this may seem like an overwhelming undertaking, this guide from CloudKettle will help you review all of the different areas for consideration when creating your policies.
The Salesforce Governance Guide walks you through:
Salesforce Center of Excellence
Release Management Policy
Technical Debt Policies
Data Governance
Metadata Governance
Integration Policy
Code Standards Documentation
Guide
Updated: Introduction to Salesforce Maps
Salesforce Maps can bring value to your organization. In this guide, we review common use cases and how to get it set up in Salesforce.
Download The Guide
Guide
Salesforce DevOps Center – Getting Started Guide
The Salesforce DevOps Center is a new offering from Salesforce that makes it easier for Devs and Admins to build, test, and deploy solutions across Salesforce. Follow along with the steps to implement DevOps Center for yourself.
Download The Guide
Sign up for the latest tips & news from CloudKettle
Thank you for subscribing.