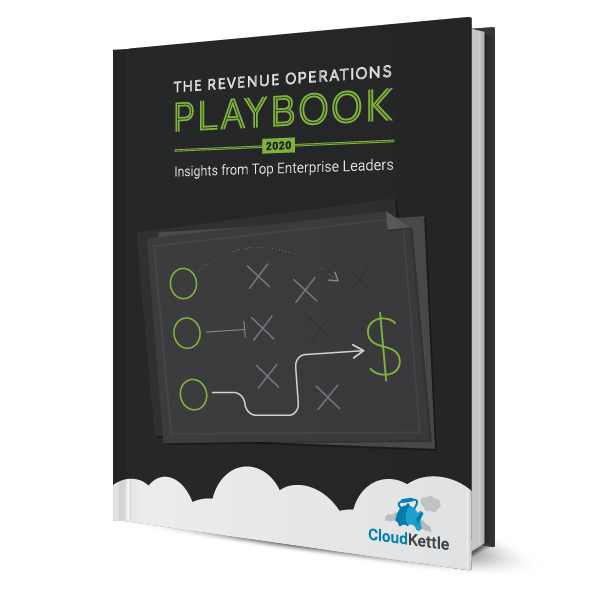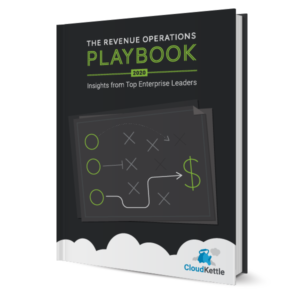 eBook
The Revenue Operations Playbook 2020
In this eBook, we sit down with some of the brightest minds in Marketing, Sales, and Customer Success to talk about Revenue Operations strategy. These enterprise experts share best practices and challenges, but also answer questions like:
How does Marketing Operations (MOPs) play a role in marketing credibility?
What is the most important metric or KPI for measuring sales success?
How does Customer Success strategy vary by segment?
How can the Four Horsemen model of attribution be leveraged?
How can you effectively implement and run Pipeline Council meetings?
Read this eBook to learn how to keep each department in the Go To Market (GTM) organization driving towards the overall revenue goals of the company.
Get the The Revenue Operations Playbook 2020 now! 
eBook
Data Architecture Principles for Salesforce Marketing Cloud
Proper data architecture helps ensure that your data is secure, accessible, available, and can be […]
Download Now
eBook
How to Leverage the RFM Model to Drive your Marketing Cloud Strategy
The RFM model (Recency, Frequency, and Monetary) is a simple but powerful tool to help […]
Download Now
Sign up for the latest tips & news from CloudKettle
Thank you for subscribing.