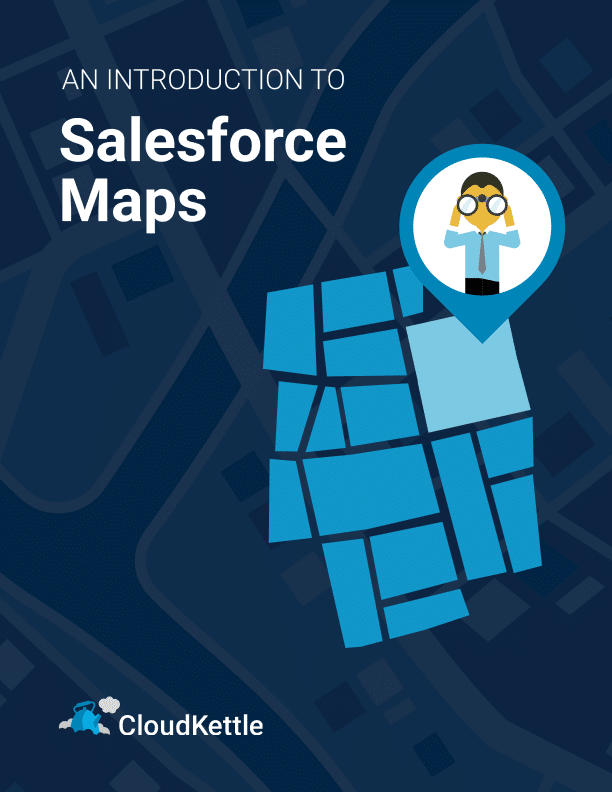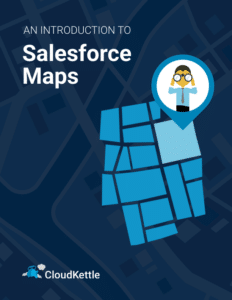 Guide
Introduction to Salesforce Maps
Salesforce Maps helps field sales and service teams to manage accounts and opportunities, plan routes, and optimize sales activities. In this guide, we will review:
Why and When would organizations use Salesforce Maps?
Commons Salesforce Maps use cases

Field Sales
Logistics
Customer Service
Marketing

Setting up Salesforce Maps
Learn how your organization can leverage Salesforce Maps to unlock new opportunities, enhance productivity and drive your overall success in today's competitive market.
eBook
Data Architecture Principles for Salesforce Marketing Cloud
Proper data architecture helps ensure that your data is secure, accessible, available, and can be […]
Download Now
Template
5 Free Account Engagement Landing Page Templates
Kick it off your next campaign these simple and reusable templates for user-friendly Landing Pages. […]
Download Now
Sign up for the latest tips & news from CloudKettle
Thank you for subscribing.