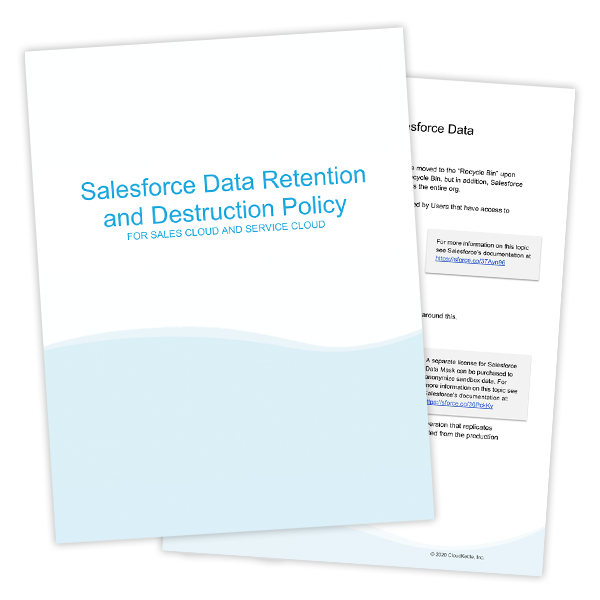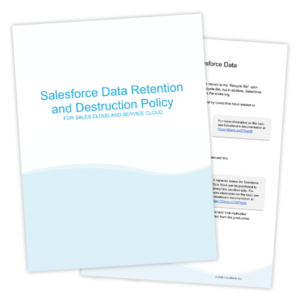 Template
Salesforce Data Retention and Deletion Policy Template
As the hub of customer data, Salesforce is a key consideration in security and privacy compliance. Is your organization SOC 2 or ISO compliant? If so, many of the items outlined in this Data Retention and Destruction Policy are necessary to comply with both those frameworks, among others. This template was built for enterprise teams and, once populated, will help your organization:
Minimize the liability and impact of any potential breaches
Help improve Org speed and performance
Improve user experience by eliminating unneeded data
Get the Salesforce Data Retention and Destruction Policy Template now!
eBook
A CRO's Guide to Revenue and Reporting
In this ebook, we cover why Chief Revenue Officer is the hottest title in SaaS […]
Get the guide now
Guide
How to Eliminate Salesforce Maintenance Headaches
In this guide we discuss how taking a proactive approach to Salesforce management can eliminate […]
Download Now
Sign up for the latest tips & news from CloudKettle
Thank you for subscribing.