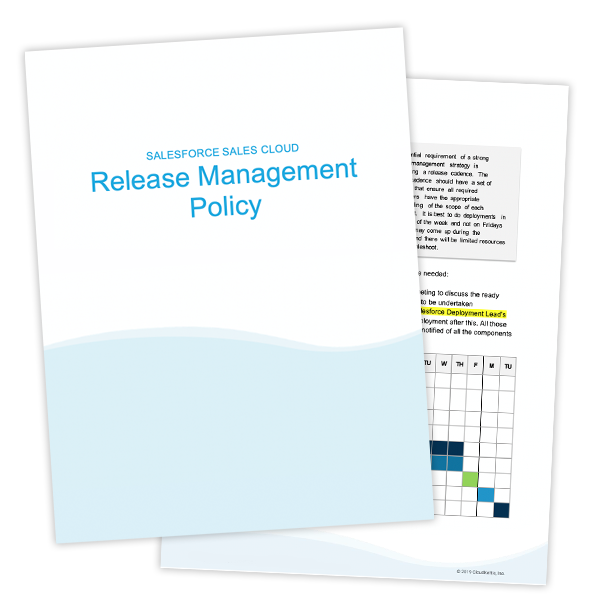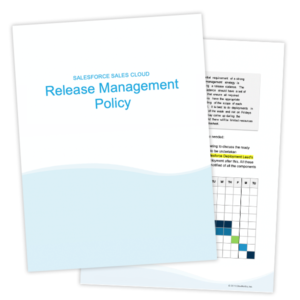 Template
Salesforce Release Management Policy Template
A Salesforce Release Management Policy is necessary to support a well-defined release management process. This allows a company to streamline changes from development to production.
This template was built for small and mid-sized enterprises and can be populated with your organization's relevant Salesforce information to optimize the deployment process while minimizing downtime for your active users.
Get your Salesforce Release Management Policy Template today!
Template
5 Free Pardot Templates
Who wants simple, elegant, reusable templates that will elevate your email messaging? (Form an orderly […]
Download Now
Template
Salesforce Data Retention and Deletion Policy Template
As the hub of customer data, Salesforce is a key consideration in security and privacy […]
Download Now
Sign up for the latest tips & news from CloudKettle
Thank you for subscribing.