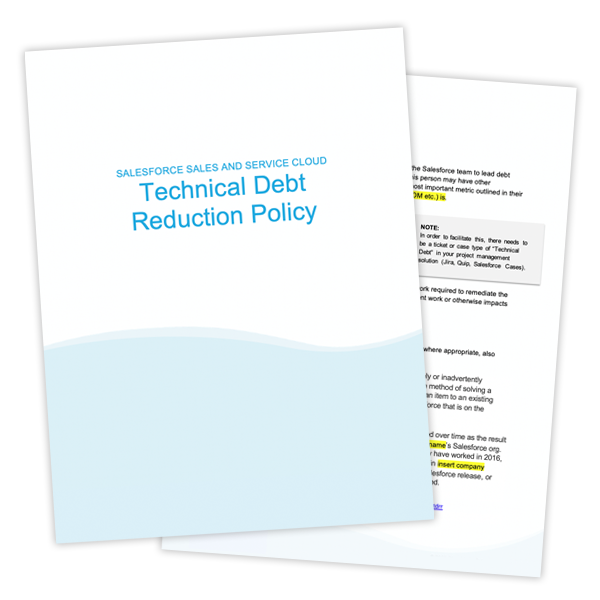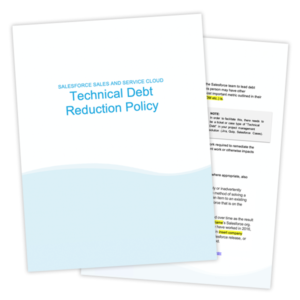 Template
Salesforce Technical Debt Reduction Policy Template
In today's data-rich world, managing technical debt in Salesforce is a challenge almost all enterprises face. Steep technical debt affects Salesforce performance, the accuracy of data, and the reliability of Salesforce processes (click here to learn more).
This template was built for enterprise teams and, once populated, should help reduce Salesforce technical debt and ensure the health of your Salesforce instance improves over time.
Download the Salesforce Technical Debt Reduction Policy Template using the blue form on the right-hand side today!
Template
5 Free Account Engagement Landing Page Templates
Kick it off your next campaign these simple and reusable templates for user-friendly Landing Pages. […]
Download Now
Template
5 Free Pardot Email Templates
Who wants simple, elegant, reusable templates that will elevate your email messaging? (Form an orderly […]
Download Now
Sign up for the latest tips & news from CloudKettle
Thank you for subscribing.